Brief introduction to Facial Treatment
Facial treatments help maintain skin glowing and revitalize me when I feel tired. Personally, I love most moisturizing facials, because the Beijing air is extremely dry and the weather windy, especially during the winters. Other time, I go to have a facial treatment, when I just need to normalize my complexion or if there is a sudden change in my hormones (acne!).
That's why each time I choose a new SPA place to go, I am looking for a full range of facial treatments to  make sure I protect my skin against the different environment: pollution, sun, heavy wind or cold winter temperatures. China has them all.
Humming Bird, the SPA place in Park Avenue at Chaoyang Park South it's not only close to where I live, but it also has everything my demanding, dry skin needs to stay young and fresh looking. I love diving into the welcoming "nest" of the Humming Bird experience and, if you live in or visit Beijing, I know you will too.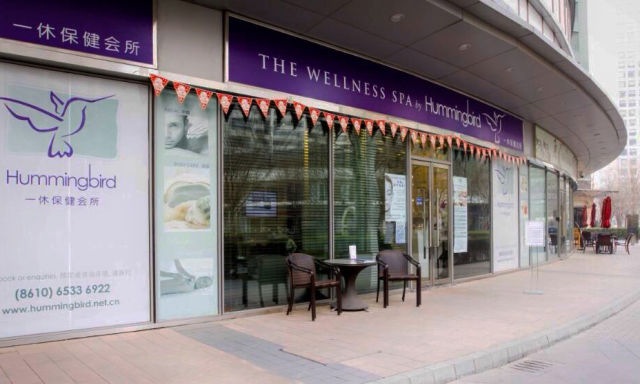 You will be welcomed by super polite receptionists who speak English (very rare in China). The reception is full of aromatic plants, floors are wooden and doors beautifully craved. The atmosphere is stirring and pleasurable, so right away you know you're in the right place.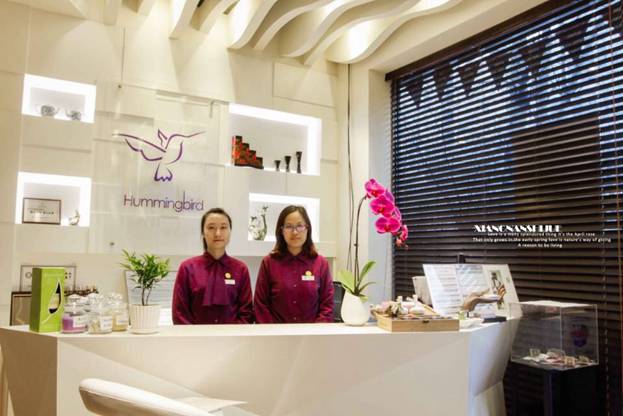 Humming Bird Collagen Facial Treatment
I had a tough week at work, my face was grey and tired, so I was recommended to do a Collagen Mask. It's a combination of Collagen Hyaluronique Intensive Treatment and Sothys Cosmeceutic Ageless Serum including mineral microdermabrasion and the Hyaluronic Replenish serum. The treatment started with 15 minutes back & shoulder massage while I was lying on my stomach. The massage I received was very soothing and relaxing, definitely more light than in typical SPA Places in Beijing. After the massage the therapist performed very softly deep cleansing on my face & scrub, using cosmetics from Biodroga to exfoliate and clean my skin. The nose blackheads were gone.
Face Massage, plenty of relaxing face massage…
The next step was a delicate face massage, an introduction to a deep relaxation. In other Chinese SPA places you might experience stronger face massages, so it might disturb your relaxation if you're not get used to it. The face massage in Humming Bird is always very delicate and based on slow rubbing movements and deeply relaxing circular movements around your eyeballs. You won't experience there strong blood points pressing on your face. Humming Bird always uses high quality cream for the face massage (Sothys) instead of a standard massage oil. Thanks to that  my skin was properly nourished and in the effect gained a youthful glow.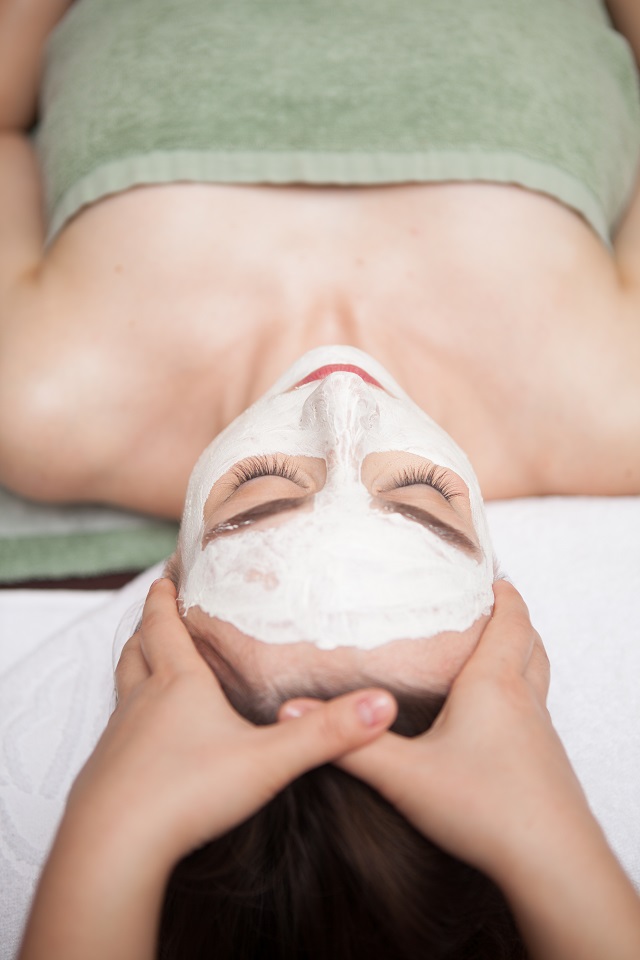 After the face massage with Sothys massage cream  I had the Collagen mask applied on my face. The mask was spread on my face super carefully, and the therapist pumped a mineral water into it, to keep my face constantly hydrated. I love how they do that in China! There was not even a small disturbance during the process, the movement and hands of therapist were so soothing that I continued falling into sleep each time next step of the treatment just started. During the time I had the Collagen Mask on my face, the therapist gently rubbed my hand, neck and shoulders. She also regulated my eyebrows.
The therapist kept me in the relaxing mood till the last minutes of the treatment. At the end, I sat on the bed to receive a quick, relaxing shoulder massage and some basic stretching to strengthen my muscles.
Results:
More firmed  skin (the feeling of a "tight skin")
Mimic lines and first wrinkles filled
More healthy, radiant and hydrated complexion
Relaxed body
Anna Recommeds Humming Bird's Facial Treatment
Put me fast into the relaxing mood
Visible improvements of my skin
Staff speaks good English
Wide range of services: body, face and foot massage (including prenatal massage for pregnant women and Tui Na Traditional Chinese Massage)
Great for foreigners who are afraid painful traditional Chinese massages. If you're new in town and you want to start exploring Chinese massage culture – Humming Bird is the place to go. Their massage are not based on pressing solely blood points, but also on rubbing your tissues in a soft manner.
Big choice of  facials: moisturising, lifting & firming, treatment for Acne and Dry Skin, as well as stronger anti-aging solutions
Nails, waxing services
Professionally performed, deep cleansing (which is not always a case in China. In Humming Bird they were extremely careful and gentle with my super dry skin)
Free drinks
Price of the Collagen Facial treatment
90 mins – 680 RMB
Address
Unit 102-2, Park Avenue Lifestyle Mall, 6 Chaoyang Gongyuan Nanlu
朝阳公园南路6号,公园大道四号楼商务会所(公园大道生活广场)102-2
Phone
6530-6042
Opening Hours
Daily, 10am-11pm
http://www.hummingbird.net.cn/
This post is also available in: Chinese