The story of Jenny and Shunji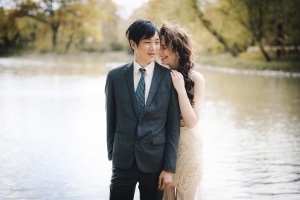 Shunji and I met like many AMWF couples – through the Internet. I searched for people around the world to improve my English skills and I wanted to learn a bit Japanese because I was planning a trip to Japan. After 3 months of chatting on Skype, we got feelings for each other. 10 months later we were finally able to see each other and we had exactly the same feelings as when we first talked on Skype. The crazy part is that…he asked me to be his wife shortly after I came to Japan. So we got married last year and we will move together next April when He will come to Germany. At first, we wanted to live in Japan, but then we decided that Germany is the better solution for now. I'm looking forward to what the next chapter will bring.
Questions to Her
On Our first date…
I was nervous like hell, and couldn't eat anything. The whole time I was worried about my English, my looks and if he would still like me "offline" (we only talked on Skype before)?
During the first months of dating my deal-breaker would be…
if he cheated on me or treated me poorly.
I learned He is right for me when…
I felt he really loves me a lot and he really wants me so much. I never met a guy with whom I felt so much love. He made me feel like the most important person in the world. He also accepted so many things about me so that he must be crazy to love me 😀 I can be myself 100% and feel comfortable in our relationship 🙂
I had culture shock when He…
always hid his feeling when he was mad or disappointed in me. I knew that Japanese hide their feelings pretty well, so I  hated when we fought, and suddenly he came up with the things that I have never known were bothering him. I told him he should tell me directly what annoyed him and that we can speak about it.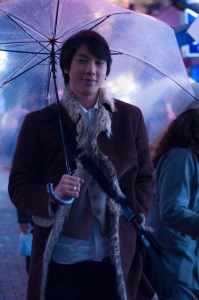 3 things I love about Him are…
that he cares about me. He is romantic and that I can be myself around him.
The biggest misconception about His country and culture was…
that what you know from anime is not always the true Japan 😀 Japan goes through many problems too.
The most beautiful thing He ever did for me was…
when he took me as his wife. It is the biggest compliment for me when someone wants to spend the rest of your life only with you.
During this relationship the most important thing I learned about myself was…
I'm braver than I thought.
If there is a piece of advice I could give to my fellow Western girlfriends who are into the AMWF relationships that would be…
That they have to try to accept the fact, that their partner grew up in a different culture and that you and he won't see things in the same way. It's important to speak with each other to avoid misunderstandings. And to find a way you both are ok with. I think when you guys can be honest with each other and know the culture and tradition well you can be 100% yourself in the relationship. I think it's very important.
Questions to Him
Asking Her out for the first time was…
When I heard she was coming to Japan for a trip, I was already attracted by her so much that I really wanted to meet her face to face.
I learned She is right for me when…
she started thinking about our relationship very seriously. I had never expected that my girlfriend would be thinking about taking care of my parents when they get old. I felt that she meant more than anyone in my life at the time.
I had culture shock when She….
Shows sexy pictures on Instagram. I guess that the Westerners are more open-minded about their looks but I'm so jealous. I don't want anyone to look at her body in this way (except for the beach when we all are in the swimming costumes). She is mine 😛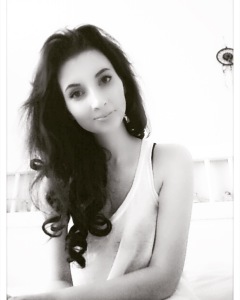 3 things I love about Her are…
That she is a family girl, she is honest and very good looking. She is the family girl who takes cares of my family more than I do. She sends them messages and pictures so often! My family really loves her a lot. She is honest with me. I really appreciate that she tells me everything, like where she goes and the things she does. That is the reason why I can trust her 100% even where there is a long distance between us. I also can tell her everything.
She is very beautiful. She has perfect looks for me, I don't know how many times I said "you are beautiful" to her even without makeup, when she is sick or when she says "No, I'm not".
The biggest misconception about Her country and culture was…
I thought Germany was more strict for smokers but in fact, you are allowed to smoke in some shopping malls or in some train stations. I'm a smoker so that's somehow helpful for me.
The things that She likes to do for fun with me are…
Watching anime and movies together. They are the main things we do together for fun. We don't exactly have the same taste but still, it is a lot of fun.
She hates when I…
speak a lot when we are fighting, like "you said this but it means that, why you did it, blah blah". She seems always tired to discuss these details with me.
During this relationship the most important thing I learned about myself was…
Love of course.
If there is a piece of advice I could give to my fellow Asian friends who are into the AMWF relationships that would be…
To tell your partner what is right and not right in your country. She is a foreigner so her approach is very different. Maybe you can also learn from each other.
Enjoyed the story of Jenny & Shunji? Follow them on Instagram.