The story of Agata and Dalgyu
Agata (Lithuania) and Gyu (South Korea) met on…Instagram. She was studying in Seoul suburbs and he was building his portfolio as an uprising photographer and videographer. After having one photoshoot together, they starting talking more on the Korean messaging app KakaoTalk and became friends. Back then neither of them expected this relationship to become something more than a friendship, but seeing each other more often during her summer vacation, sparkled something more between them…they started dating in August 2016 and even started their couple YouTube channel 6 months later. Now, they are already married and live in Seoul. This summer, he is going to visit her country for the first time. Every day is a new adventure for them because they think that being married should not stop people from living their own lives and chasing their personal dreams.
Questions to Her
On Our first date…
We went to see the famous Rainbow Bridge in Seoul. I took the wrong subway and ended up being 30 minutes. He joked around but was not angry at all. Back then, I still did not realize it was a date, but he sent me signals he liked me. We sat on the wrong side of the park, so we could not see the fountain show that day. Repeated the same course next week and then I finally realized I did like him.
During the first months of dating my deal-breaker would be…
a guy not being serious about me of fooling around with other girls. I don't want to be someone's second or third choice, if you are not sure if you want me or her, back off. <gladly, he was not like that>
I learned He is right for me when…
even when I was in a bad mood, or got sulky for no reason, he hugged me and called me cute for reacting that way. Then, I realized "He's a keeper". Sometimes, I can be a real witch and flip on you for the reason I made up in my head. He did not run away. He talked it out and stayed by my side.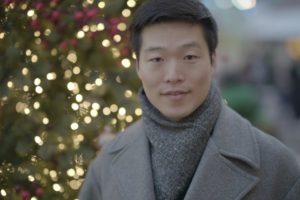 I had a cultural shock when He…
brought me home for Thanksgiving. I was aware of Korean culture already, so I knew I will need to be cooking all day long and staying with his family for the whole holiday period but…he never mentioned I will need to take part in Jesa – a Korea traditional memorial service ceremony for the ancestors, which included traditional bowing and offering to the dead. I have seen some kind of similar ceremony on TV before, so I just tried to use my senses and did my best during the ceremony, but we had quite a fight after it was all over and we were alone. I understand it is part of his culture, but I would have been thankful if he would have been kind enough to at least mention me that I will need to do that in advance. You live and learn. Now I learned it the hard way and next time I will come prepared.
3 things I love about Him are…
He understands me despite the lack of my Korean language ability. Sometimes I sound like a 4-year-old child, but he gets what I mean. Even during my worst mood-swings, he stays by my side, bringing ice cream, hugging me and making me feel better. He has a different mindset from a regular Korean person. He knows how to think for himself and does not follow the societal norms.
The biggest misconception about His country and culture was…
that Korea is a modern country of the future. Yes, they have the newest technology, but the mindset of some people is stuck in time.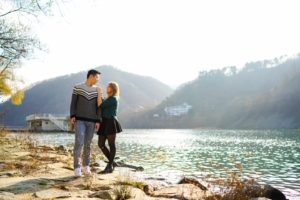 The most beautiful thing He ever did for me was…
when we were not dating yet. He helped me to find some accommodation for the summer and when I was late to check in because of the delayed flight, he begged the owner to wait. I arrived at midnight that night and had no place to stay till morning, so he let me go in, stayed up all night, listening to my travel stories, despite the fact he usually goes to bed early. Even before we were more than friends, he always showed his kindness going out of his way to help me out.
During this relationship, the most important thing I learned about myself was…
that I am stronger than I think. He helped me to believe in myself more.
If there is a piece of advice I could give to my fellow Western girlfriends who are into the AMWF relationships that would be…
it does not matter if you are a different nationality, different ethnicity or coming from completely different backgrounds. If you feel that that person is meant for you, he definitely is. Don't let people define who you are. And most importantly, love your man for who he is, not because of where he comes from.
Questions to Him
Asking Her out for the first time was…
contacting her on the Instagram and asking to be my model in Seonyudo park (Seoul, South Korea). That was the first time I contacted her, but I consider this our first date since we had a great time together and spoke a lot even after the photoshoot was done.
I learned She is right for me when…
we were trying to find her accommodation for summer. We talked a lot through that time and I learned more about how does she think. I liked her way of thinking and I became fond of her.
I had a cultural shock when She….
buys only the cheapest option of anything and she saves her items for a long time. No matter how old they are. Also, she does not eat that much rice!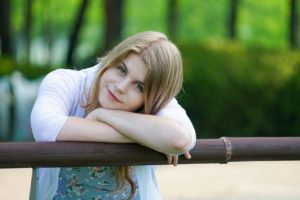 3 things I love about Her are…
her mind, her ability to speak many languages and her aegyo (cuteness, winsomeness translated from Korean) when she speaks Korean.
The biggest misconception about Her country and culture was...
Before meeting her I did not even know that such country exists (Lithuania)! So, I have no misconceptions.
The things that She likes to do for fun with me are…
traveling, photo shoots, themed cafes, watching "The Walking Dead".
She hates when I…
tell her even the smallest lie, speak too slowly or when she is hungry and I do nothing.
During this relationship the most important thing I learned about myself was…
I found my dream after meeting her. Now, she is helping me to reach my dream career.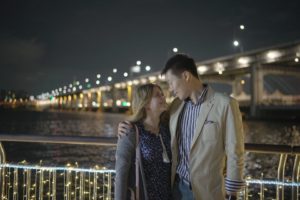 If there is a piece of advice I could give to my fellow Asian friends who are into the AMWF relationships that would be…
You will fight a lot, especially, because there might be some kind of the language barrier in addition to regular couple problems, but you should talk it out slowly. It will help the relationship and strengthen your love. The honest communication is key. If you are not able to talk to each other honestly, you won't be able to walk the same path together for a long time.
If you are interested to learn more about Agata and Dalgyu, you can visit their Youtube channel – 다인films .