Hot foot bath before heading off to sleep it's a convenient and quick method to make you sleep faster. You have plenty of important points on feet and using a massaging machine will stimulate these points in a similar way as a reflexology treatment does. Hot foot bath will ease your stress and stimulate circulation in the foot. And although the massaging machine can give you the giggles at start, I promise that you will soon get used to the feeling.
Adding ginger to the bath makes it more rejuvenating, but be careful with the amount of ginger, since it has a powerful ability of warming up the body, which can make you sweat more. An excessive heat is hard on the heart, so make sure you adjust the temperature of the bath and drink more water.
How do I prepare my Foot SPA at home:
First I cut  or grate 1/4 a cup  of ginger and add it to the water. If you don't have the fresh ginger you can also use a teaspoon of ginger powder. Ginger is an powerful health-enhancer, because it makes you sweat. Sweat is important to get rid of toxins from your body.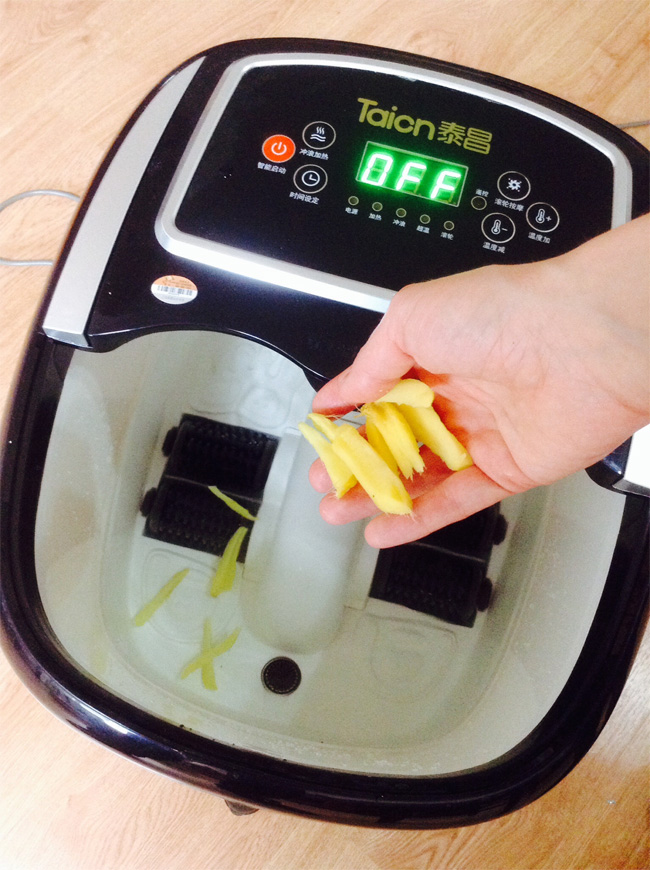 Make water warm but not hotter than 40°C (it's recommended temperature). You need to wait a bit and let the machine to heat the water first.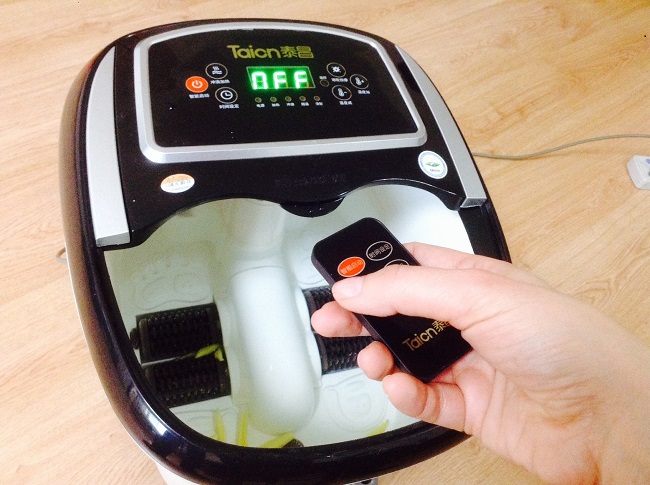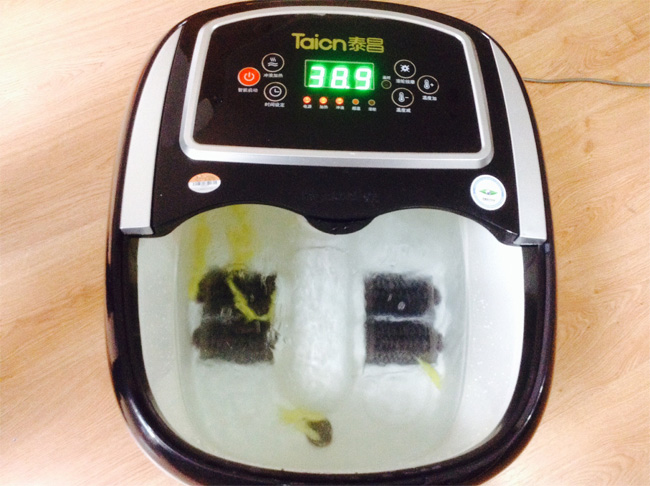 Before I put my feet inside I check if the machine's electrical circuit works safely (I use the tool that was added to the package by a producer). If there's no alarm light on the tool, I can safely start my foot bath.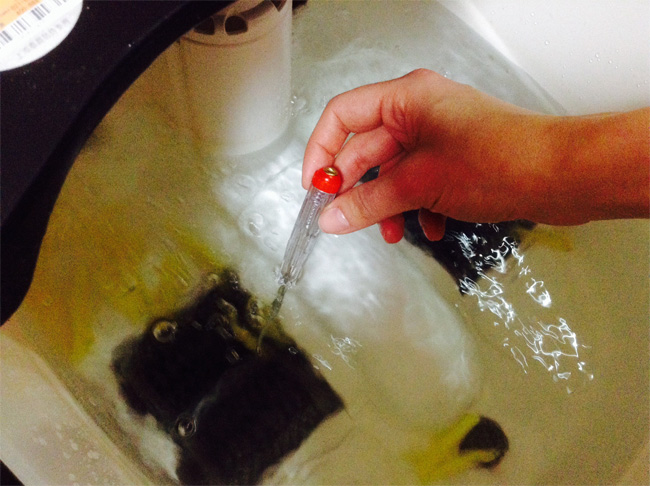 I dive slowly my feet into the water. It's funny, at start you will feel the giggles because of the massaging rollers inside.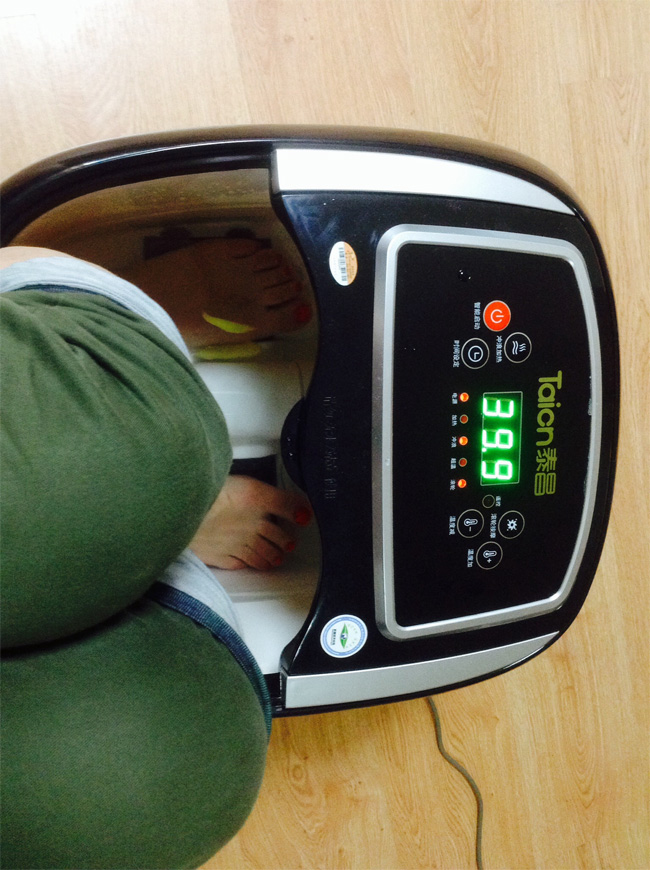 After 10 minutes I add some herbs (this package was also delivered to me with the massaging machine). Let's give it a try, smells like some extremely bitter Chinese herbs!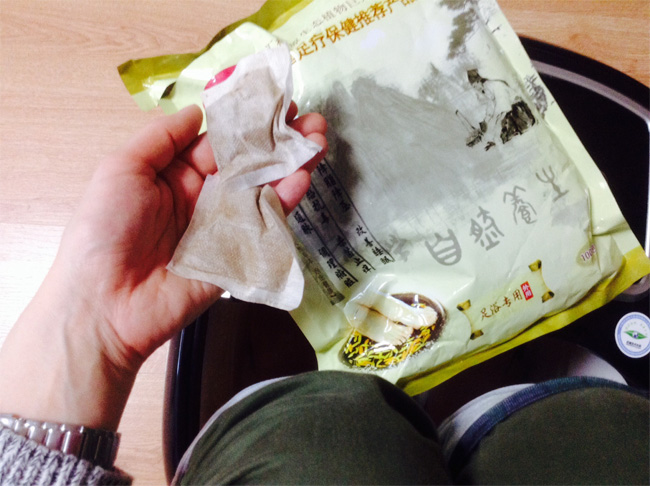 During the bath, if you start increasing the temperature, the machine will decrease it autmatically to the level you set up at start (40°C)
I soak my feet for 20 minutes in total.
After the bath is finished I usually sit for a few minutes before rising. In the meantime I check out on my feet –  pink and warm, nice! Ready to have  a good night sleep!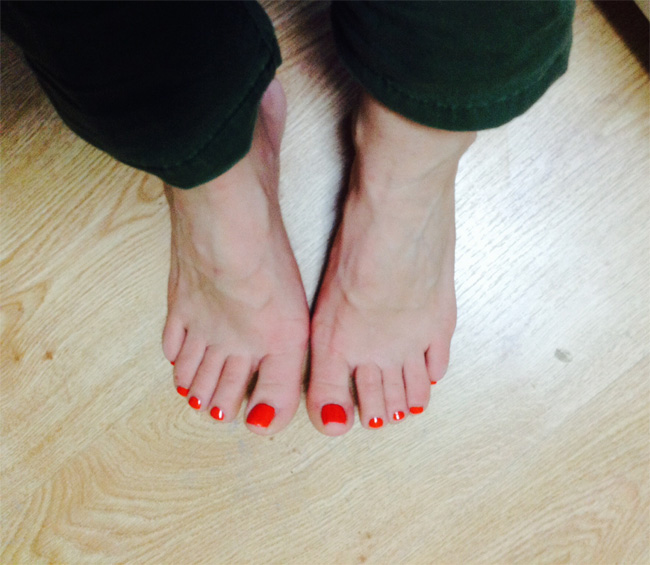 Results of Hot Foot Bath & Massage:
Increased circulation
Relieved tight muscles (the feeling of tired feet is gone)
If you had a light cold you might feel a temporary relief or it may be totally gone, if you use ginger in your foot bath. Ginger works great in treating flu or cold symptoms.
annareco tips during Hot Foot Bath & Massage :
Drink plenty of water after the bath
If you have sensitive skin, test ginger on your skin before taking a bath
If you are allergic for ginger, meaning you start experiencing rash or swelling, stop using it immediately and contact your doctor
If your kid is having ginger foot bath, decrease the amount of ginger. It's always better to consult your child's doctor before you prepare a ginger bath for him/her
Have a fantastic foot bath!