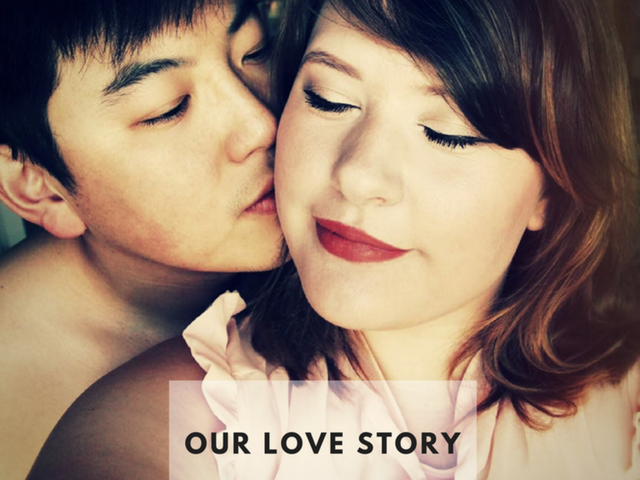 The story of Alicia and Cheng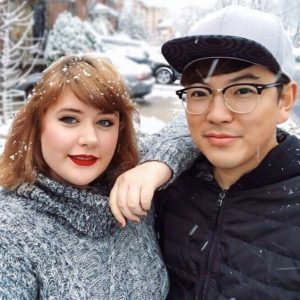 We met back in 2013. We have been together for about just under 5 years now. Before we met, I didn't really want to be in a relationship as I just got out of a bad one. At that time I had an app called "momo" mostly used by Chinese youngest for dating. He found me from there, he sent me a message, but I kind overlooked it and thought he was probably just another pervert, messaging me. I decided to look at the messages he sent. To be honest I wasn't interested and kept on shutting down his offers to FaceTime or talk on the phone or go on a date. I told my sister about him and how he kept asking me out. She told me "Alicia, you're single just go on a date with him, just go, I'll take you". So, I finally told him I would meet up with him. We met at a beautiful park in Albany NY. When I first saw him, he looked so much better in person (and was really sweet). I had major butterflies and was happy that my sister pushed me to go on this date. We walked around the park a bit and talked, and then went for lunch and had sushi together. We decided to keep seeing each other after that. Now we are living together in NYC and have an almost 2-year-old son together and possibly working on a second child.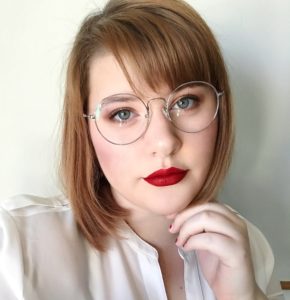 Questions for her
On our first date…
we walked around a park and had lunch at a sushi bar.
During the first months of dating my deal breaker would be…
poor hygiene. Nothing turns me off more than a person who doesn't take care of themselves.
I learned he was right for me when…
I noticed he was actually good to me, cared about me, made me feel like I was a princess (Unlike anyone else I have dated in the past).
My first culture shock was…
probably when we first started living together. One of the first times he brought me out for dim sum with his parents, after the meal they started fighting for the bill, I mean grabbing and pulling like savages for the bill, my heart was pounding and I was kinda frightened. It's totally normal behavior for Chinese when it comes to the dim sum bill lol but at first, it was very shocking!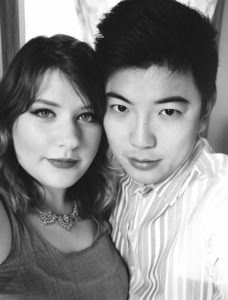 Three things I love about him are…
1 – he is very caring and selfless person. 2- he always can make me laugh with our stupid inside jokes. 3- he's very hard working and never gives up.
The most beautiful thing he has ever done for me was…
when he helped me take care of myself after giving birth to our son (even the gross stuff), because of the pain from my c- section, I could barely move or walk at all.
During this relationship, the most important thing I learned about myself was…
how adapting and patient I can be. No matter what life throws at us.
If there is any piece of advice I can give to my fellow western girlfriends who are into the AMWF relationships that would be…
compromise is pretty important when it comes to deciding what part of his culture and traditions vs your culture and traditions that will be used in everyday life. Having a chat about which things you would rather not take part in and compromise other things when he feels strongly about doing it the other way. And be patient.
Questions for him
Asking her out for the first time was…
I wasn't really scared at all, I was mostly just interested, on what it would be like, and how different it would be compared to the other relationships I had.
I learned she was right for me…
the first moment I met her.
The first time I had culture shock was when…
we started living together and spending more time together, our joking style is very different. Also, I really like to put sandals on the inside, but she would rather be barefoot inside.
The 3 things I love about her are…
1- she treats my family really nice (and everyone). 2- first time I met her, she was really shy (not a wild party girl). 3- she always tries to do things the way I like it. Even if it goes against how she usually would, she still tries her best to do things that make me comfortable. (And she's really pretty hehe)
The biggest misconception about her culture was…
I thought America was supposed to be so perfect for everything, but to be honest, it's not as great as I thought it would be, but it's still nice.
Things we like to do for fun are…
we like to watch scary movies together and just spend time together at home cause she always makes me feel so warm and comfortable and happy to be home.
She hates it when I….
leave my socks everywhere, and leave my clothes on a chair piled up. It drives her crazy, but I still always forget to clean them.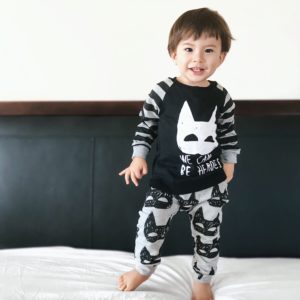 A piece of advice I can give to my fellow Asian friends who are into AMWF relationships is …
put your phone away, if she's talking put it down… phones seem to get in the way of really learning about each other. Keep dates phone free, whoever it texting / calling at the moment isn't as important as learning about the one you're potentially spending your life with (unless you need to translate something, keep it away). The rule applies no matter how long you've been together. I myself have a hard time putting it down, but trust me it pisses them off a lot. My wife when she was pregnant used to rage about that issue lol.
Love the interview of Alicia and Cheng? Follow them on Instagram!